Workshops
Presentations, hands on workshops and events about regenerative agriculture practices, self-sufficiency, permaculture, organic food production or natural building techniques, hosted at Abundance Farm.
Workshop weekend – Soil, pasture & rocket stove – May 2017
Dates: 26-28/05/2017
One weekend dedicated to:
- Soil and pasture improvement
- Building a rocket stove fire bath
- Making wood fire pizzas

That weekend we sowed seeds for the pasture, surveyed to implement Yeoman's design to aerate the soil and improve water infiltration. These techniques will increase life in the soil and therefore sequester carbon from the air.
We also worked on building a cob rocket stove for the fire bath so we can keep warm and blissful.
At night we made pizzas, ate them by the fire and camped under the autumn skies.
Red & Blue Gathering – Melbourne Cup weekend 2016
Dates: 28/10 - 01/11/2016
Abundance Farm hosted an amazing 5-days event about permaculture and transition. Different presenters were offering their knowledge around discussions and workshops about regenerative practices, transitioning and preparing for the collapse.
Workshop weekend – Grafting, swales & native tree planting – September 2016
Dates: 2-4 September 2016
One weekend, four workshops :
- Planting a native forest with Kali
- Grafting workshop with Carolyn Gemmel
- Pizza making workshop with Alex
- Small scale earthworks and soil restoration workshop with Alex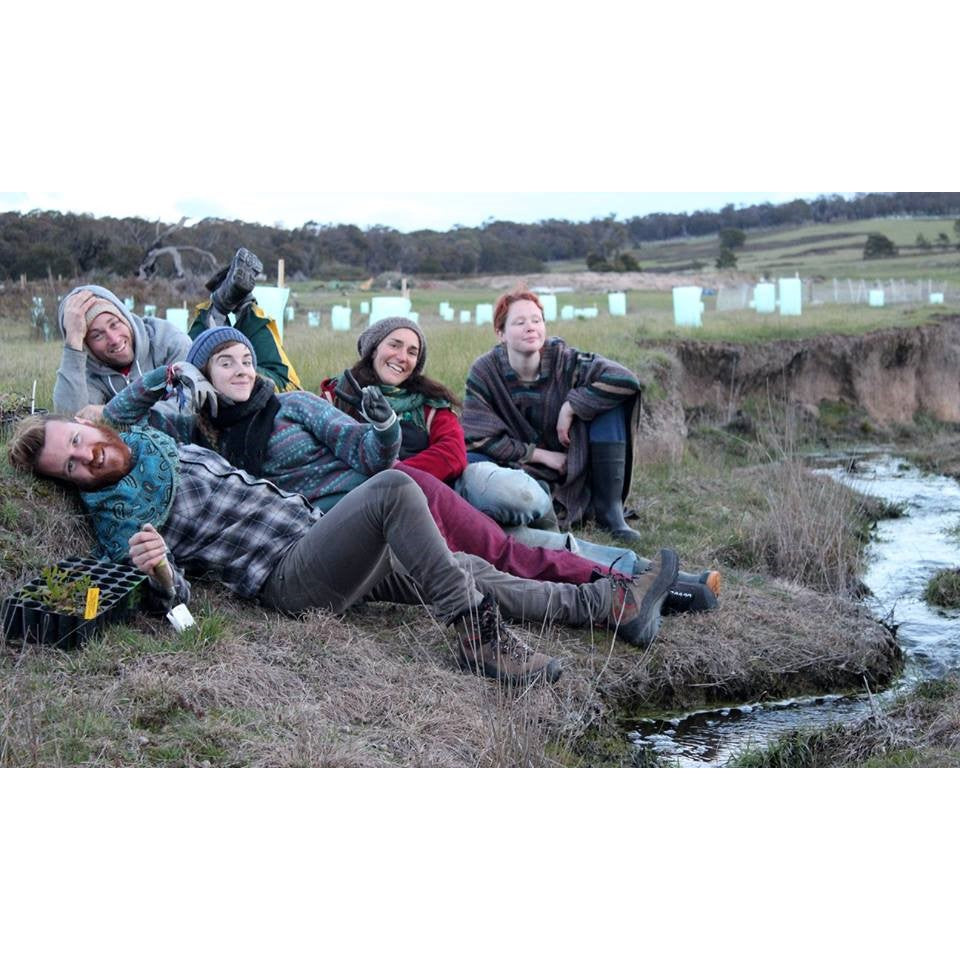 Native tree planting weekends
We planted over 3000 native trees all winter.
Friends and volunteers came help us in this amazing adventure.
Workshop weekend – Building a superadobe dome & Making mudbricks – January 2016
A weekend focused on natural building:
- Construction of a superadobe dome with Jose Dib Gomez
- Mudbrick workshop with Alex and Walter
Hollow Tree Gathering – NYE 2015/2016
Dates: 30/12/2015 - 04/01/2016
A 5-days event organised around a multitude of workshops about regenerative agriculture and sustainable practices. A beautiful way to inaugurate Abundance Farm.